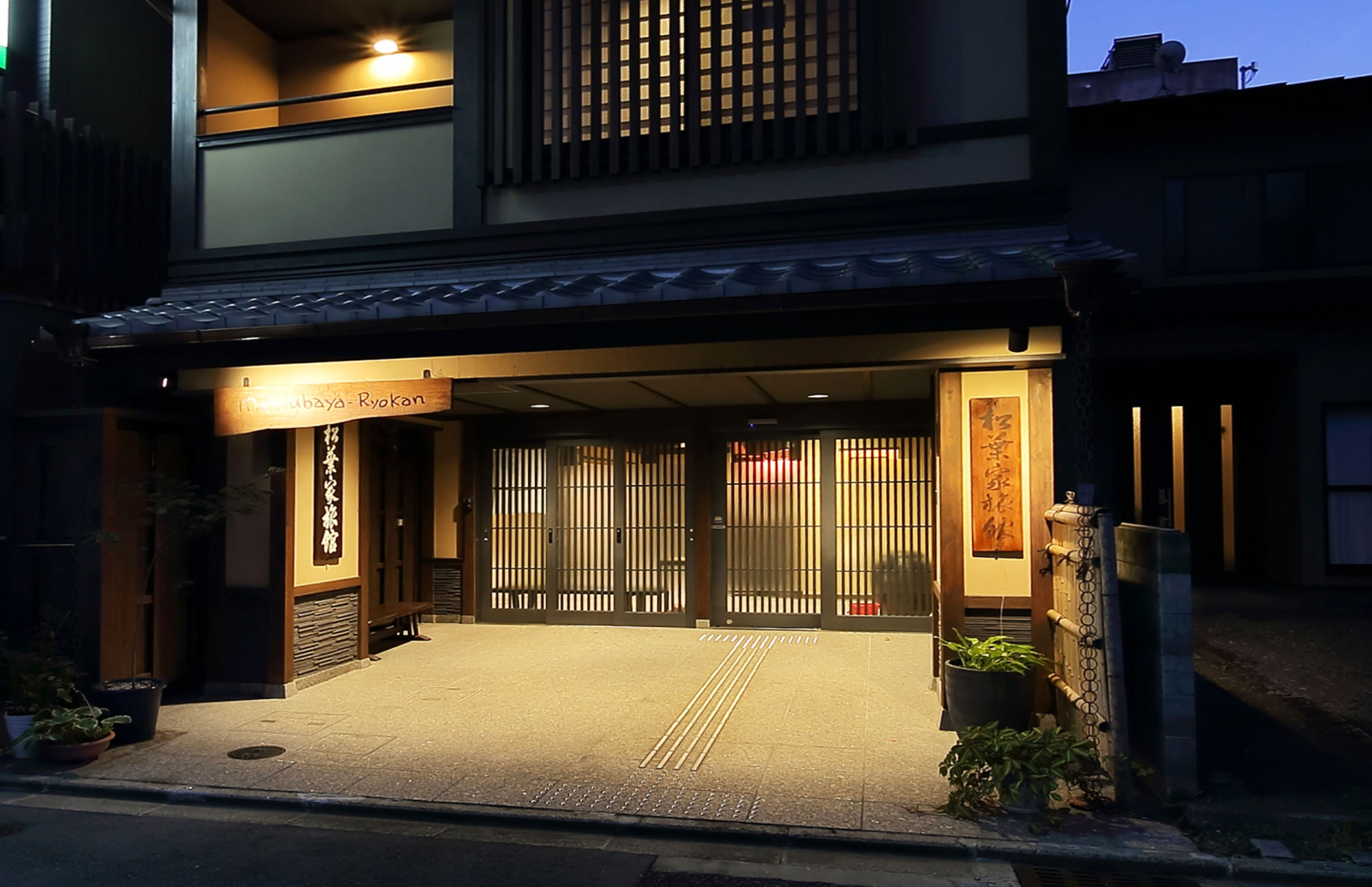 ---
Access To Matsubaya Ryokan
By Train and Walking:
A ten-minute walk from the Central Gate of Kyoto Station.
A five-minute walk from Subway Gojo Station
By Car: Twenty minutes from the east or south highway Inter-Changes to Kyoto
---
Parking Lot
We have parking space for two cars. Please make a reservation in advance.
Evening and Night time parking is 1000 yen. This covers anytime between 3 p.m. and 10 a.m.
Daytime parking is 500 yen. This covers anytime between 10 a.m. and 3 p.m.
24 hour parking is 1500 yen.
In and out privileges are allowed.
If our parking lot is full, we will direct you to another parking lot nearby.
---
Access To Popular Sightseeing Spots
The Matsubaya Ryokan is in the Heart of Kyoto and is a great location for accessing the many cultural and historic sightseeing spots.There are some bus stops within 5 minutes and Kyoto Station is very close also. They are convenient for shopping and sightseeing. We are happy to provide maps and directions at the front desk. Please ask. Here are a few of the popular spots:
Higashi Honganji Temple and the Shosei-en Garden

by walking
3 minutes

Kiyomizu Temple, Kodaiji Temple, Gion, Yasaka Shrine, Shijo Kawaramachi and Pontocho (Downtown in Kyoto)

by bus
15 to 25 minutes

Nishiki Market

from nearby Gojo Station by subway
10 minutes

Fushimi Inari Shrine

from nearby Kyoto Station by train
10 minutes

Arashiyama

from nearby Kyoto Station by train
20 minutes